Plastic valve covers & oil pans
Heat-resistant lightweights, which are proof against all common conditions in the engine compartment. Despite their low weight, they are rigid enough to scatter the sealing load evenly.

Our components are ready to install including gasket and bolts in proven Elring quality!
All service informations can be found here.
Mediacenter
Get more information from our brochures & flyers.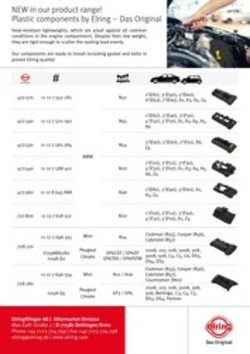 Valve covers | Product range overview [pdf]
Language: English, Language-independent
Mediatype: Brochures & flyers
Product group: Valve Covers

Download